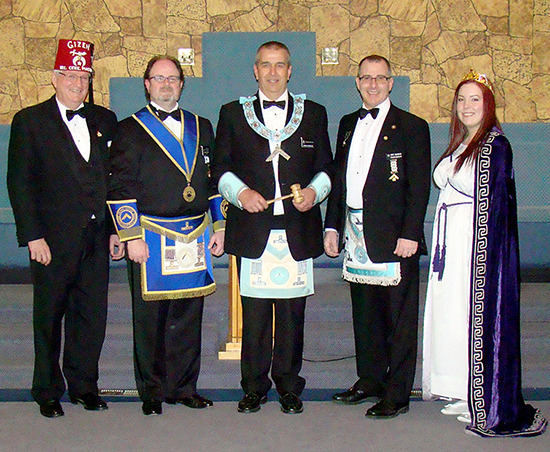 Despite what you've seen depicted in popular culture involving strange symbols, mysterious rituals, and men clothed in curious regalia, the Freemasons are not a secret organization, says Guy Olsson, a member of the Cloverdale Masonic Lodge, which has been around for more than 50 years.
A better word than secret might be "private," says Olsson, a past Grand Master who suspects the Masonic tendency towards discretion may the source of many of the misconceptions that persist about Freemasons.
But secret, they are not.
"Otherwise we would not have websites, be listed in phone books, or have buildings with emblems proudly displayed on the front," reasons Olsson, who is a lively ambassador for the Craft, and is master of ceremonies at the upcoming open house on April 16 called Freemasonry Explained.
The public is welcome and encouraged to attend to find out more about Freemasons and the other Masonic orders.
It's billed as an evening of explanation and discovery – everything you've always wanted to know about Freemasonry but didn't know who, or how, to ask.
"We will answer any and all questions," Olsson says. "We will definitely, pretty much lay the cards on the table."
As if to prove it, he offers up the following: "Always remember, to be one, you must ask one," he intones, somewhat cryptically, before adding: "That's it. No one will ever ask you to join."